Notice of Privacy Incident
Working Together to Keep You Safe
At BJC HealthCare, we understand the concern COVID-19 has caused for our patients and communities. We are working to help you and your family return to the activities that bring you joy. Learn More
Mask Mandates and BJC Requirements
A recent court ruling banning mask mandates by health departments and school districts DOES NOT impact private businesses, organizations or entities, including health care systems. BJC's requirement that masks be worn by all patients, visitors and staff inside all facilities still stands. Masks provide protection against virus transmission, which is especially critical in health care settings to protect vulnerable and at-risk populations. Here are instructions on proper mask usage, including guidance for patients and visitors.
We're taking your breast health to heart
At the Harold & Dixie LePere Breast Health Center, we believe every woman deserves the best breast care possible. From Genius™ 3D mammography to the latest biopsy and surgical procedures, we provide comprehensive, compassionate care using the state-of-the-art medical technology. Plus, you are guided through every step of the process by our Breast Health Nurse Navigator.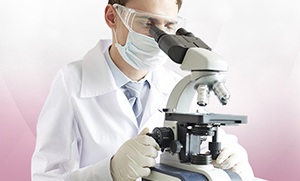 Important research on breast cancer is being conducted every day. Learn more about the research side.